'Nenhum sítio é deserto. Piscina de Marés, Leça da Palmeira (1960-2021). Álvaro Siza'
Exhibition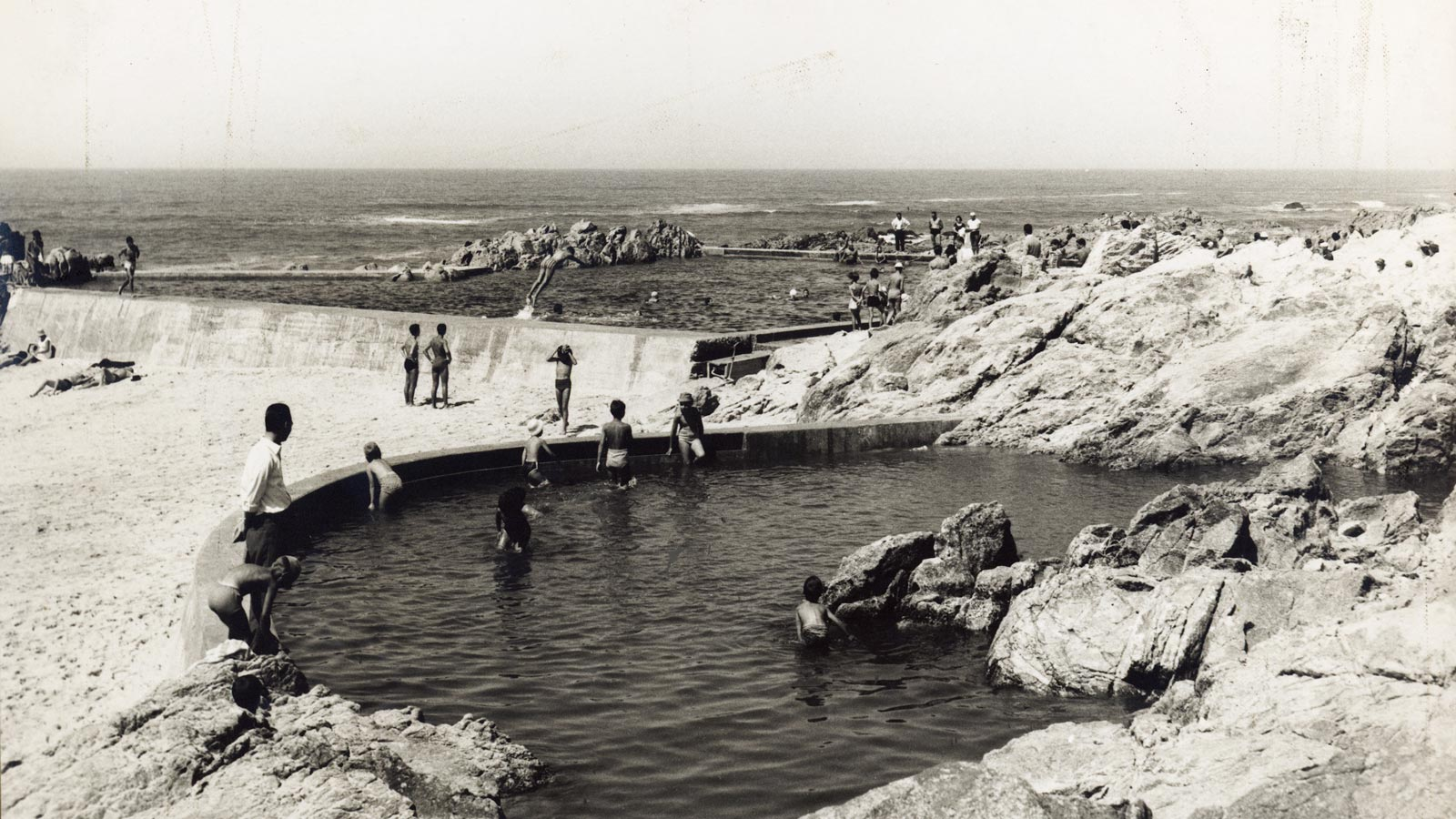 'Nenhum sítio é deserto. Piscina de Marés, Leça da Palmeira (1960-2021). Álvaro Siza' Exhibition
July 31 - December 11, 2023, Atrium of the Gulbenkian Art Library, Lisbon
After having opened at FAUP, in May 2022, the exhibition 'No place is desert. Piscina de Marés, Leça da Palmeira (1960-2021). Álvaro Siza', curated by Teresa Cunha Ferreira and Luís Urbano, is on display at the Atrium of the Gulbenkian Art Library, in Lisbon, from July 31 to December 11, 2023.
This exhibition illustrates the multiple lives of one of the most emblematic works of 20th century architecture, bringing together drawings, photographs, videos, models and objects that allow us to reconstruct a critical narrative of the design, construction and rehabilitation process of this building designed by Álvaro Siza and classified as a National Monument in 2011.
The Leça da Palmeira Swimming Pool complex, designed and built between 1960 and 2021, was not conceived as a single project, but as a result of consecutive commissions and revisions that dictated the gradual growth of the bathing complex, from the construction of a tide pool to its recent renovation and extension to the north.
'No place is desert' is based on the famous aphorism formulated by Álvaro Siza regarding the multiplicity of references - natural, topographical, built, immaterial - that the architect finds in the place and that serve as a creative catalyst for the project.
This exhibition presents the gaze of a group of photographers - Brigitte Fleck, Roberto Collovà, Giovanni Chiaramonte, Luís Ferreira Alves, Fernando Guerra, João Morgado, and Inês d'Orey - on the Piscina de Marés. as well as films by the curators.
The initiative is part of the FAUP project funded through the Getty Foundation's 'Keeping It Modern' initiative, and integrated into the UNESCO Chair "Heritage, Cities and Landscapes. Sustainable Management, Conservation, Planning and Design", awarded to the University of Porto through FAUP.
In the parallel program of the exhibition, a Guided Tour with the curators is scheduled for September 21 (more information soon).
The exhibition has free admission and can be visited until December 11, 2023, from 10h00 to 18h00.