Fernando Távora. Pensamento Livre
Exhibition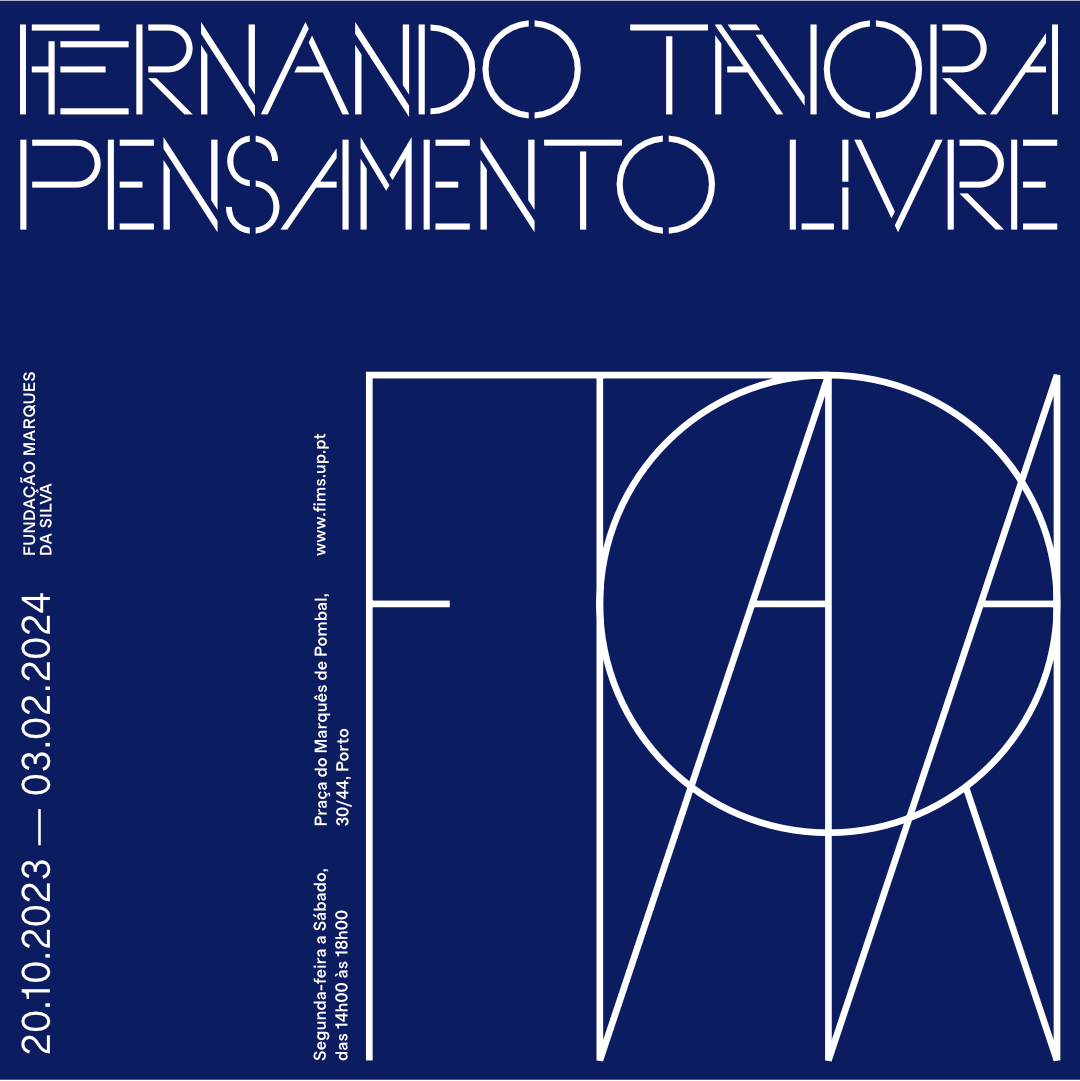 Fernando Távora. Pensamento Livre Exhibition
October 20, 2023 - February 3, 2023, FIMS and FAUP
Fernando Távora. Pensamento Livre, presented from October 20, 2023 to February 3, 2024, at the Marques da Silva Foundation and FAUP, is an exhibition on the life and work of architect Fernando Távora, curated by Alexandre Alves Costa (coordinator), Ana Alves Costa, Jorge Figueira, José António Bandeirinha, Luís Martinho Urbano, Maria Manuel Oliveira.
The exhibition highlights 7 works that not only marked his professional career, but also Portuguese architecture:
Mercado da Feira (1953/1959)
Casa de Ofir (1957/1958)
Quinta da Conceição Tennis Pavilion, in Matosinhos (1956/1960)
Cedro School, in Gaia (1957/1961)
Pousada de Santa Marinha da Costa, in Guimarães (1972/1985)
Amphitheatre of the Faculty of Law of the University of Coimbra (1993/2000)
and Casa dos 24, former Paços do Concelho do Porto (1995/2003).
The central exhibition is complemented by five themes curated by five guests:
References, Ana Tostões
Travels, Sergio Fernandez
Treatises of Architecture, Domingos Tavares
Modernist Literature, Celeste Natário
Lessons, Manuel Correia Fernandes _ Installation at FAUP
The exhibition will be accompanied by a Catalogue, which publishes an interpretative note by new generation critics on each of the seven works on display: Pedro Levi Bismarck; Pedro Baía; Carlos Machado e Moura; Eliana Sousa Santos; Bruno Gil; Beatriz Serrazina; and Joana Restivo, respectively.
Fernando Távora. Pensamento Livre is an initiative of the Marques da Silva Foundation and the central action of Távora 100. This program commemorating Fernando Távora's centenary is a joint proposal by the Portuguese Architects Association, the Marques da Silva Foundation and the three schools of architecture where his innovative and even (re)founding vision was felt: the Faculty of Architecture of the University of Porto, the Department of Architecture of the University of Coimbra and the School of Architecture, Art and Design of the University of Minho.
The Távora 100 program has the support of Banco BPI; la Caixa Foundation; DST Group; Tintas Cin; and Efapel. The Marques da Silva Foundation is a member of RPAC - Portuguese Contemporary Art Network.
Fernando Távora. Pensamento Livre | Lessons
The Aulas at FAUP installation includes videos of the General Theory of Spatial Organization classes taught by Fernando Távora in the 1992.1993 academic year, and drawings made by the professor during classes in this subject in the 1990.1991 and 1992.1993 academic years.
Curator | Manuel Correia Fernandes
Organization | Ana Alves Costa and Filipa de Castro Guerreiro
Support | Teresa Godinho