Colloquium of the College of Architectural Heritage
Architects. 1920s generation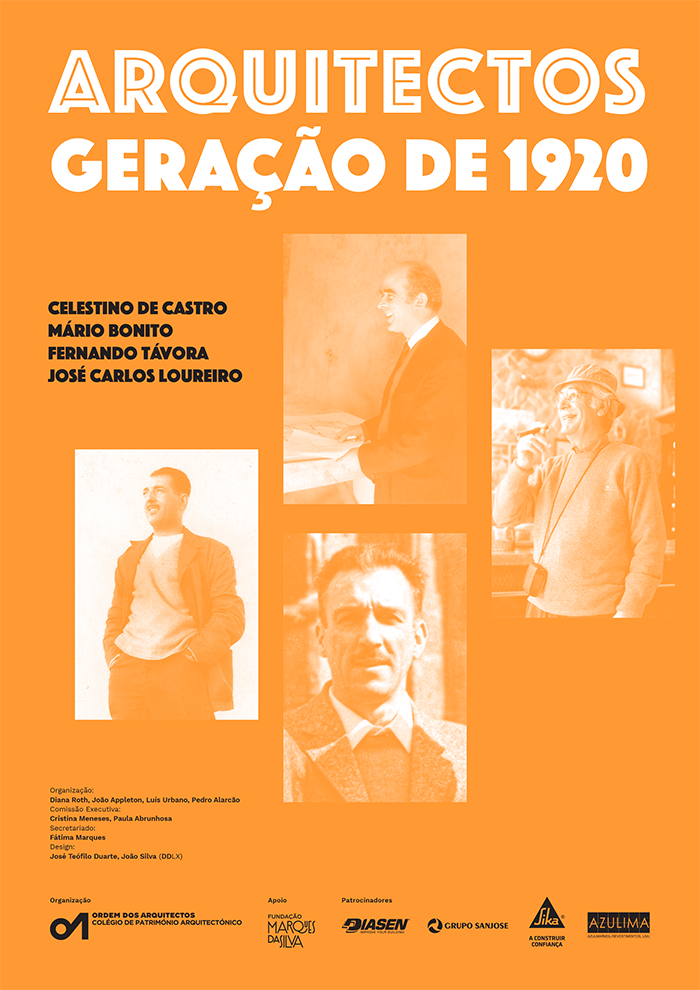 Colloquium of the College of Architectural Heritage Architects. 1920s generation
September 23, 2023, Saturday, Marques da Silva Foundation
The Architectural Heritage College (CPA) of the Portuguese Architects Association, with the support of the Marques da Silva Foundation, is organizing the '2nd CPA Colloquium - Architects. 1920s Generation', dedicated to debating the work of architects Celestino de Castro, Mário Bonito, Fernando Távora and José Carlos Loureiro. Among other guests, FAUP professors Alexandre Alves Costa, Helder Casal Ribeiro, Nuno Brandão Costa and Pedro Alarcão will take part.
The Colloquium is part of the Távora 100 program, which commemorates Fernando Távora's centenary.
The FAUP houses a large part of architect Celestino de Castro's professional archive in its Documentation Center for Urbanism and Architecture, consisting of work carried out in a school context, architectural projects and works (including the project submitted for the CODA/Contest to Obtain the Architect's Diploma), panels of exhibited material, and furniture drawings.
10h00
Reception of participants
10h15
Opening Session
Chairman of the National Council of the Portuguese Architects Association
10h30
Architects. 1920s Generation
Gonçalo Byrne
11h00
Celestino de Castro
José Fernando Gonçalves and Paulo Seco
12h00
Mário Bonito
Helder Casal Ribeiro and Gabriel Bonito
13h00
Lunch
14h30
Fernando Távora
Alexandre Alves Costa and Carlos Martins
15h30
José Carlos Loureiro
Nuno Brandão Costa and Paulo Vinhas
16h30
Debate
Moderated by Pedro Alarcão and João Appleton (Members of the CPA)
17h00
Closing
Diana Roth (Coordinator of the CPA Executive Committee) and Luís Urbano (Vice-President of the Marques da Silva Foundation)
17h15
Lunch
Organized by
Pedro Alarcão, Diana Roth, João Appleton (CPA/OA), Luis Martinho Urbano (Marques da Silva Foundation)