Bienal de Veneza 2023
'Fertile Futures'
curated by Andreia Garcia and assistant curated by Ana Neiva and Diogo Aguiar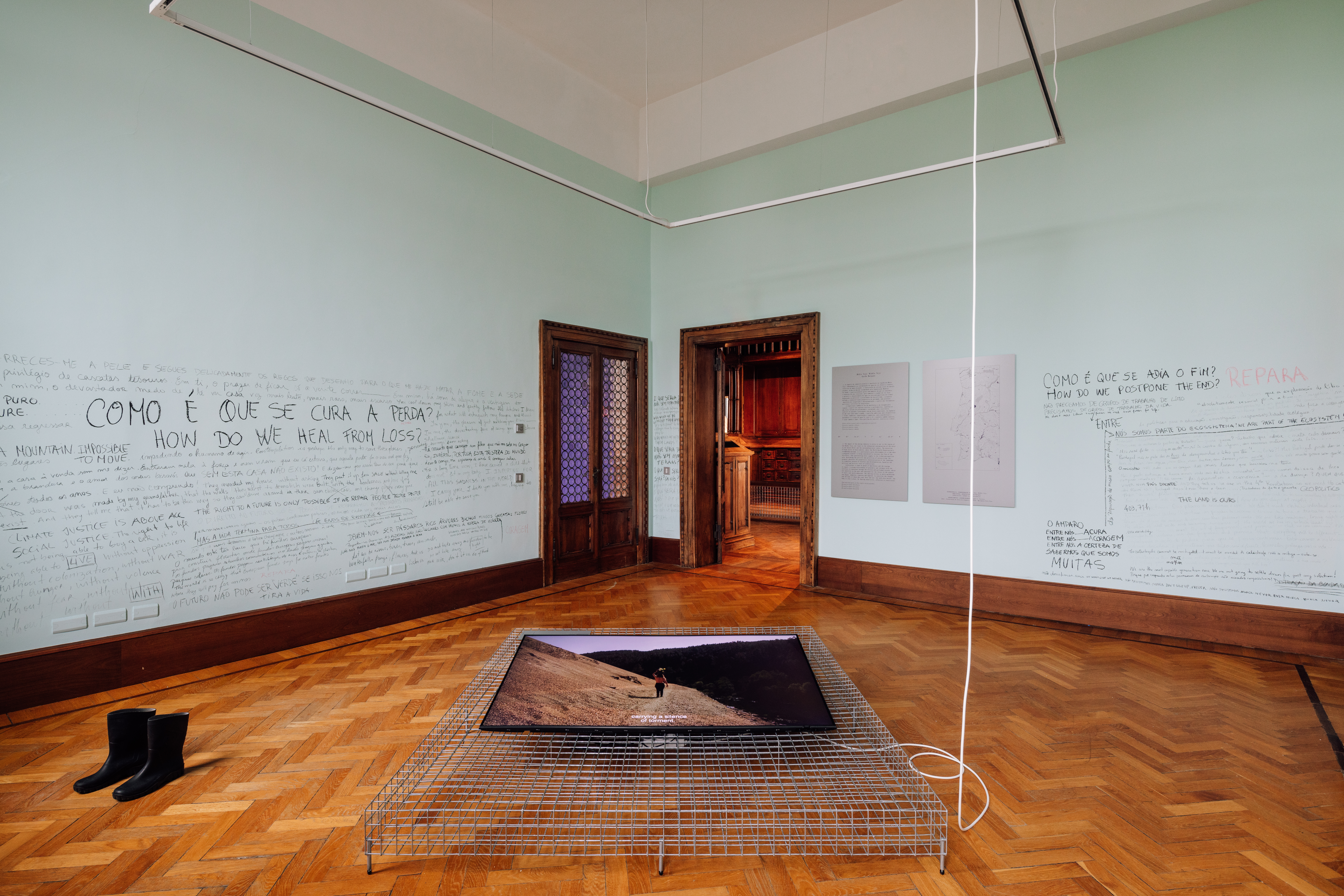 Bienal de Veneza 2023 'Fertile Futures'
curated by Andreia Garcia and assistant curated by Ana Neiva and Diogo Aguiar
May 20 - November 26, 2023, Portugal Pavilion, Palazzo Franchetti, Venice
The Portuguese Official Representation at the 18th International Architecture Exhibition - La Biennale di Venezia 2023 is presenting the 'Fertile Futures' project, curated by Andreia Garcia (UBI/Architectural Affairs) and assistant curated by Ana Neiva and Diogo Aguiar, guest lecturers at FAUP, between May 20 and November 26, 2023, at Palazzo Franchetti, where the Portuguese Pavilion is located in Venice.
The exhibition, curated by the Directorate-General for the Arts, proposes a debate on the scarcity of fresh water in Portugal, suggesting solutions for a more sustainable future that aims to respond to the Biennale's general theme 'The Laboratory of the Future', curated by Lesley Lokko.
The official opening of the Portuguese Pavilion was marked by the launch of the catalog and a guided tour of the exhibition led by the curators, with the presence of the seven teams from the Project Workshops.
Focusing on seven distinct Portuguese hydrogeographies deeply marked by anthropocentric action, 'Fertile Futures' commissions young architects, in collaboration with specialists from other areas of knowledge, "to present propositional models for a more sustainable, healthy and equitable tomorrow, in non-hierarchical cooperation between disciplines, generations and species".
The teams dedicated to each area of the seven hydrogeographies are made up of Space Transcribers and Álvaro Domingues, professor at FAUP, (Tâmega Basin), Dulcineia Santos, FAUP alumna, and João Pedro Matos Fernandes (Douro International), Guida Marques and Érica Castanheira (Médio Tejo), Pedrez Studio and Aurora Carapinha (Albufeira do Alqueva), Corpo Atelier and Eglantina Monteiro (Rio Mira), Ilhéu Atelier and João Mora Porteiro (Lagoa das Sete Cidades) and Ponto Atelier and Ana Salgueiro Rodrigues (Ribeiras Madeirenses).
'Fertile Futures' has the Institutional Collaboration of FAUP.